How to Refinance a Car Loan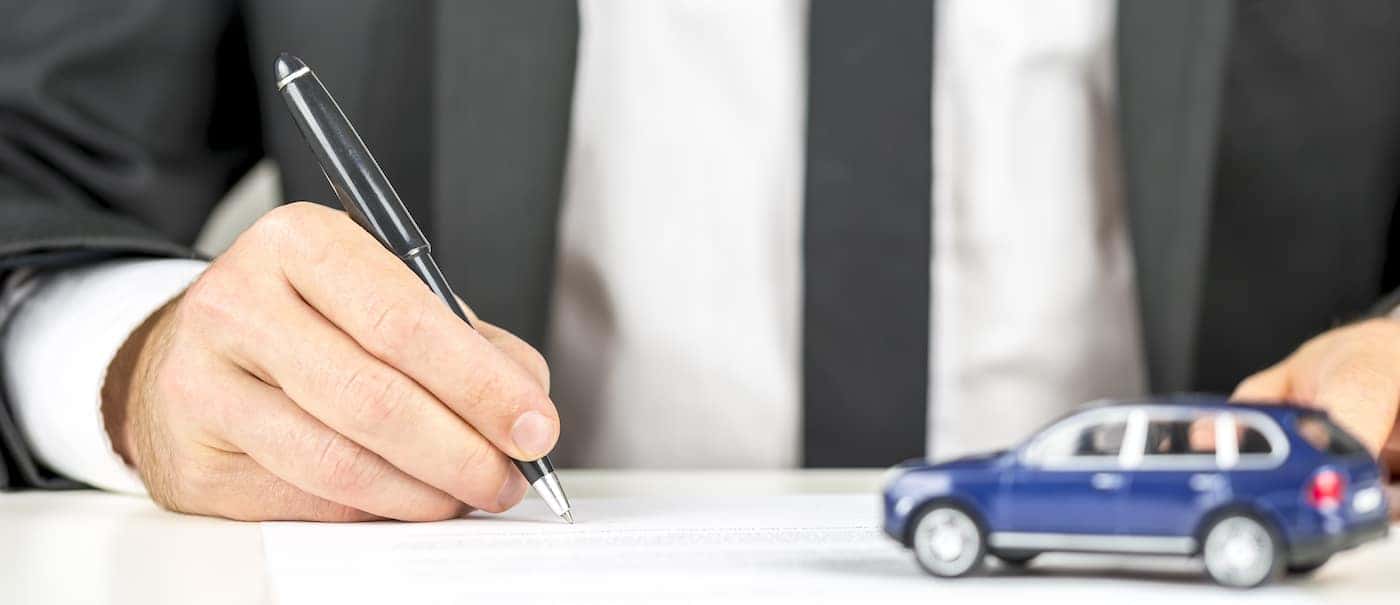 Interested in refinancing your car loan? Refinancing your auto loan in New Town can have huge benefits. For Bismarck drivers whose credit has recently improved, refinancing can lower their monthly payment and interest rate as well as making the loan shorter. But knowing the best way to refinance an auto loan can be stressful. The finance team at Ryan Buick GMC made this breakdown to know how to refinance a car loan.
What to Know When Refinancing Your Car
Typically, the goal of refinancing is to lower your monthly interest rate. Review your car financing documents, or call your lender to confirm your current interest rate and monthly payments. After that information has been established, these are your next steps for the best way to refinance an auto loan:
Check Your Credit Score: If your monthly bills have been paid on time, chances are your credit score has improved and refinancing could prove beneficial.
Start Applying: Don't apply to just one automotive refinance company; apply to several to ensure the best rate. Submit all applications within a 14 day period to minimize the negative importance on your credit score.
Evaluate Offers: Run the numbers on offers to verify you'll receive the monthly payment you've been hoping for
Decide Loan Term: Shorter term loans guarantee you larger monthly payments, but less interest. Longer term loans provide smaller payments, but you will end up paying more in interest overall
The most important item to know when refinancing your car is to choose the offer that works for your situation.
What to Know When Refinancing Your Car
Other things for Bottineau drivers to keep in mind when refinancing:
Fees: Check our original cat loan to make sure there aren't any early payoff fees. If so, refinancing might not be cost-effective
Underwater Finances: If your vehicle's value is lower than what you still owe on the auto loan, approval for refinancing will be harder to obtain
Older Vehicles: Many lenders won't refinance an older car with major depreciation
Learn About Your Financing Options at Ryan Buick GMC
Our finance experts in Minot  are waiting to walk you through how to refinance a car loan! If you have any questions, contact us to speak with someone today! Also, take a look at to see the value of your trade-in!
More From Ryan Buick GMC
Minot may be known as the Magic City, but we know that the real force behind our city's success isn't magic; it's hard work. If you're looking for a vehicle that works as hard as you, then Ryan Buick GMC is the GMC dealer for you and the daily challenges you face. Whether you're dedicated…

How do you sell your car safely? Sell it to us! It's that simple. A lot of people have been thinking about selling their car because they want to buy something new or used, but choosing to do so comes with a lot of potential risks and roadblocks depending on the route you go. Here…

What's the best automotive brand for drivers shopping on a budget? While Honda and Toyota are often praised for their affordable and pragmatic lineups, there's a hidden gem in the automotive industry that can provide the luxury you desire. Your search for a used Buick dealer means you've already uncovered one of the best-kept secrets…