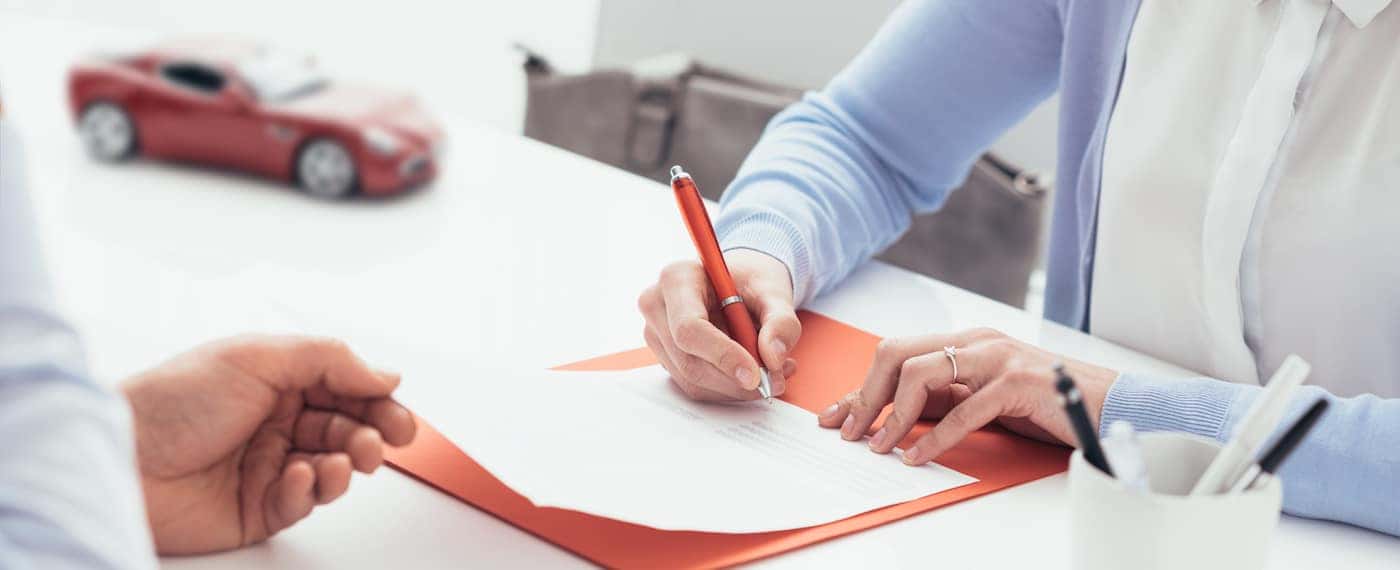 When you shop for a new car in Minot, you have a lot of things to consider: What are the reviews on the make/model? Is it in good physical condition? Is the technology functioning properly? Amidst all of that, you must also find out how many miles are on the car, and if that's a good number or not. At Ryan Buick GMC, we know that's a lot to go over on your own, which is why we offer car buying tips to help you know what to look out for when purchasing a vehicle.
When it comes to mileage on a used vehicle, a high number isn't always an indicator of a poor vehicle. In many cases, vehicles with over 100,000 miles on them can run for years if they've been maintained properly. When considering good mileage for a used car, it's important to remember that the number isn't as important as the condition, location, and usage of the vehicle. Read more about used car mileage with Ryan Buick GMC below, then contact us if you have any specific questions.
How to Shop for a Used Car
As we mentioned above, when shopping for a used car in Bismarck, the mileage isn't the only thing you should be looking at. While it's generally believed that a low-mileage used car will run better than a high-mileage used car, if the car has been driven irregularly, lived in a cold climate, or has skipped its regular maintenance, it may not last as long as you want. Read more about what to look for when buying a used car below:
Usage: A car that's been driven in stop-and-go traffic for 75,000 miles will wear down sooner than a car that's driven on the highway for 75,000 miles. Get the previous owners driving history before you make a decision to buy.
Location: If the used car has lived in an area where the climate is mostly dry and warm, it will undergo less stress and be in better condition than a used car that has lived in a climate that is mostly wet and cold.
Condition: Before you buy a used car, you should always have a mechanic inspect the vehicle to see if there are any mechanical problems or rust.
Maintenance: Get the maintenance history of the vehicle before you make any decisions. If the car has been cared for regularly, it will last significantly longer than a car that has lapsed on routine services like oil changes or tire rotation. An irregular service history can lead to costly repairs later on.
Age vs. Mileage: Used Car Edition
Many New Town drivers may think that a low-milage car is the better choice no matter the circumstances, but a newer car with high mileage may be a better choice than an older low-mileage car. Take these factors into account before buying:
If a car hasn't been driven regularly, rubber seals and gaskets can dry out and smaller mechanical parts can seize, leading to higher repair costs later on.
A used vehicle that has a well-documented maintenance history is preferred to one that has no history or a sporadic history.
Lower mileage vehicles – no matter their condition – often come with a higher price tag.
If you're set on purchasing a low-mileage used car, consider purchasing a Certified Pre-Owned vehicle from your Bottineau dealership.
Find a New-to-You Car at Ryan Buick GMC!
Now that you know more about good mileage for a used car, visit us at Ryan Buick GMC to browse our used vehicle inventory and take a test drive! While you're here you can browse all of our available makes and models and the features that come with them. Be sure to check our used vehicle specials for extra savings or contact us to learn more about how to refinance a car loan, and more!