How Often Should You Change Your Oil?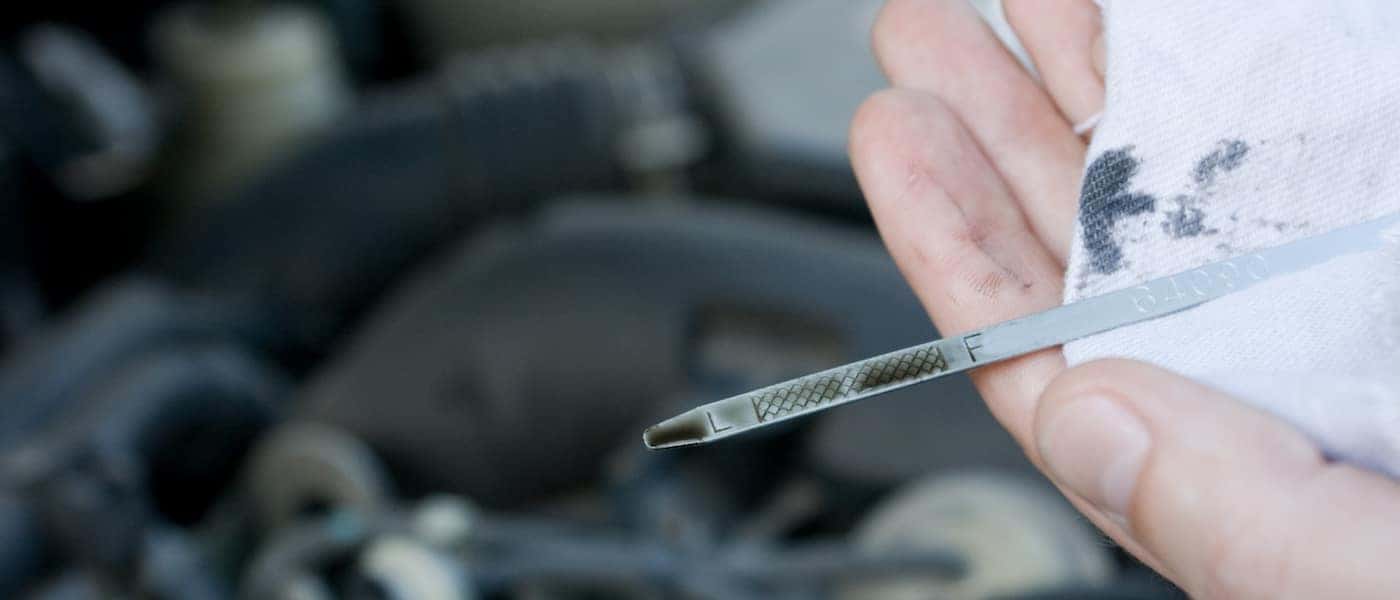 Williston drivers know that oil changes are vital to vehicle health, but how often should you change your oil? Expert recommendations used to dictate that oil changes should occur around every 3,000 miles, but today intervals have been extended thanks to advances in oil and engine technology. Now recommendations vary between 7,500 and 10,000 miles for most vehicles. Look through our oil change guide below to learn more about oil change frequency, tips, and more!
Recommendations for Oil Change Frequency
The current standard of 7,000-10,000 miles may serve as a solid guideline, but some vehicles may require more frequent changes. If you perform any of the following activities with your vehicle, consult the experts at the Ryan Buick GMC service center to discuss adjusting your oil change frequency:
Off-roading
Heavy towing
Commercial use
Racing
Additional Oil Change Tips
When considering whether or not you're going to bring your vehicle in for an oil change in Minot, consider the following oil change tips:
Even if your car isn't driven frequently, it still requires oil changes as oil breaks down over time. Make it a point to bring your vehicle in for service at least twice a year.
During your oil change appointment, your oil filter will need to be replaced as well. If you want to try performing this service at home, our parts department can make sure you have the recommended oil and filter for your vehicle.
Unsure if you need synthetic or conventional oil? Check your owner's manual for your vehicle's requirements.
Checking Your Oil at Home
To maintain vehicle performance and catch early signs of oil leaks, it's recommended that you check your oil at home on a monthly basis. When performing this check, you not only want to check oil levels, but color and appearance as well. A change in color or the presence of metal particles in the oil can be signs of a serious issue. If you see any of these warning signs, or notice a significant drop in oil, schedule an appointment at the Ryan Buick GMC service center.
Find Affordable Oil Change Service at Ryan Buick GMC!
At Ryan Buick GMC, we strive to make oil changes and other needed services like tire rotation affordable with our rotating selection of service specials. We also offer service and parts financing if you need to break-up your payments. Stop by today to learn more about how to maintain your vehicle or about the history of the GMC car company.
More From Ryan Buick GMC
The 2020 GMC Acadia comes in four distinctive trim levels to ensure that there's something for every Bismarck SUV shopper! What exactly are your four trim level choices? You can choose from the Acadia SLE, Acadia SLT, Acadia AT4, and Acadia Denali. Each provides a little more than the previous configuration as far as power…

Looking for an adaptable truck in Lake City that enhances not only your Minot commute, but your distinct style as well? Consider the GMC Sierra 1500! Providing powerful engine performance, and well-appointed interiors, the GMC Sierra lineup also delivers an exciting array of GMC Sierra colors for you to choose from. Bismarck drivers to make…

The 2020 Buick Enclave offers more than just a pretty fascia or plentiful luxury features and conveniences. That's especially evident when you start researching its specs. For example, did you know that the new Buick Enclave can tow up to 5,000 pounds when equipped with the trailering package? Learn more about the new Buick Enclave…