Why These 5 Used GMCs Remain on Our Favorites List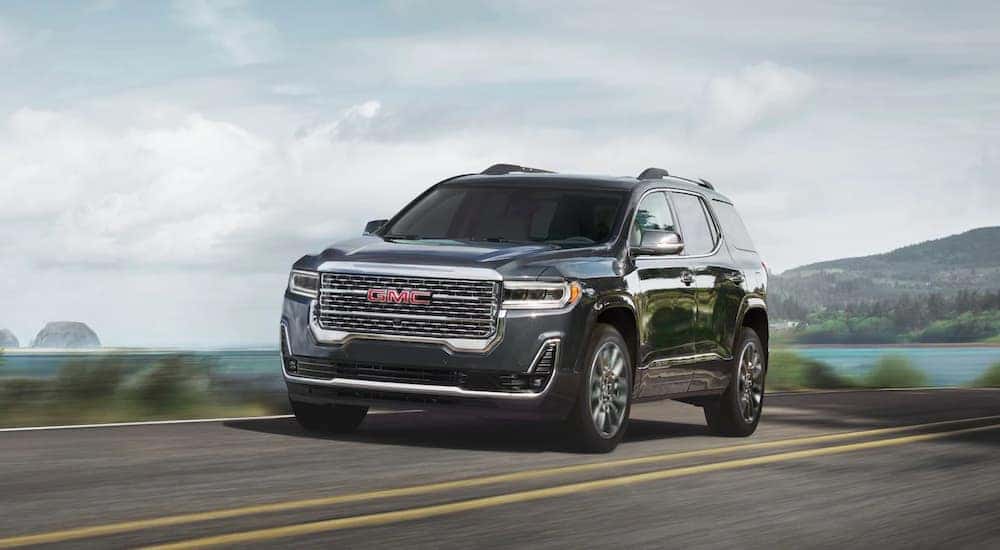 Looking for a used vehicle can be a hassle. You don't want to spend too much on something used, but you also want to make sure it's going to last until you can afford another vehicle. As a used GMC dealer, we can tell you which are our favorite used GMCs, and why. GMC is primarily known for its trucks, but there are also vans and SUVs available for those who are looking for a GMC capable of hauling work equipment, outdoor gear, or family and friends with room to spare. There are plenty of used models to choose from, but we've gathered up a list of our favorites so that you don't have to do all the legwork to find out which GMC is the best fit for you.
#1 – GMC Acadia: A Sleek, Cozy SUV for the Modern Family
With seven comfortable seats in three rows, a modern infotainment system, and efficiency in size and fuel, the Acadia is popular with suburban and urban families. With a choice between a four-cylinder (more economic fuel-wise) or a six-cylinder (quicker response and more fun to drive) engine, this midsize SUV becomes more appealing the longer you look it over.
The 2017 model, in particular, is well known for the overhaul it received both in the exterior design and the interior infotainment system. While the outside of the Acadia got a more sleek, sporty look by curving the corners, the interior received an upgrade in the form of Apple CarPlay and Android Auto, onboard WiFi, and almost half a dozen USB ports so that everyone can charge their phones and tablets, ensuring that the entire family can entertain themselves for long stretches of time without arguing over who gets to charge their electronics.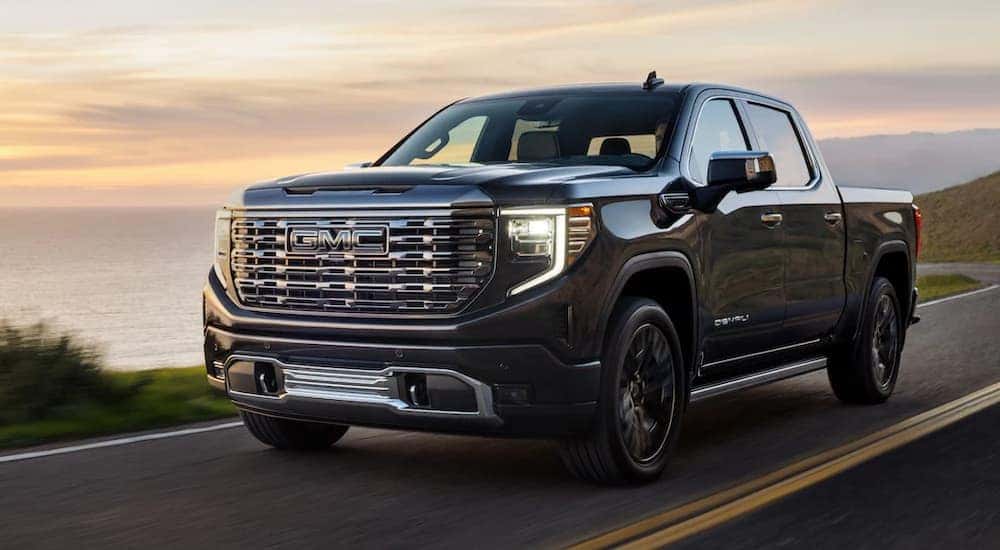 #2 – GMC Sierra 1500: Professional Grade
The Sierra 1500 is the most popular GMC truck––the base model suits work crews incredibly well, while higher trims like the Denali bring in the luxury, tech-savvy crowd. It went through quite a big overhaul in 2019, and the fourth-generation models are rated highly by drivers and those in the industry. One of the best features now standard across all models is the Teen Driver software, which allows parents and guardians to keep track of their teen's driving speed and location, among other safety controls.
Of course, teens aren't the only drivers who enjoy a pickup, and the Sierra 1500 also appeals to those drivers who want a pickup but who also might want a little more convenience and comfort than is offered by competing vehicles. For example, the running boards on the Sierra 1500 are available as "clever" automated running boards, which can be powered in while driving, and powered out to help those who need a boost to get into the cabin or assist those who want to get into the pickup bed to load or unload their haul. No matter who's driving, the Sierra 1500 ensures all have a safe yet fun ride.
#3 – GMC Terrain: A Versatile SUV With Flair
In 2018, the GMC Terrain got a makeover, resulting in the sleek, chic, city-driving vehicle you see on the road today. There are plenty of choices to make about what went into each Terrain, so when you're looking at the used options available, note which trim level, engine, and packages are included. With so many configurations possible, it's no wonder the Terrain has become a favorite vehicle that can work for a family or someone who needs to haul large dogs, sports equipment, or outdoor activity gear.
Standard on recent used Terrains are multiple USB ports, a 7" infotainment center, and compatibility with your phone, whether it is an Android or Apple. With such a suave look, comfortable seating, access to lots of storage space, and up-to-date technology, the Terrain is quite a catch, especially if you find a 2018 or newer model on our lot. If your luck holds, you might even find a used Terrain Denali, the most luxurious option for this particular model, which also comes with a built-in navigation system.
#4 – GMC Yukon: The Big One
The GMC Yukon is for drivers who need to haul a lot of people and a lot of stuff at the same time and still want to do so in relative comfort and absolute style. The Yukon and Yukon XL come in a range of cool-sounding paint colors, from Dark Sky to Smokey Quartz, and the 2019 models even got two new special edition packages: the Graphite and Graphite Performance Editions, which included black accents on the grille, steps, and beltline molding, and special features like 22" wheels.
Of course, even the base trim level Yukon models are worth seeing, especially since there's a standard V8 engine that gives this SUV its raw power, though you'd be forgiven for believing it was a smaller engine due to the high quality of noise cancellation inside the cabin. Other luxurious options include heated and cooled front seats, a host of safety features like blind spot monitoring, and a leather interior. Power-folding second and third-row seats mean everyone can access the interior easily, making loading faster, smoother, and more accommodating.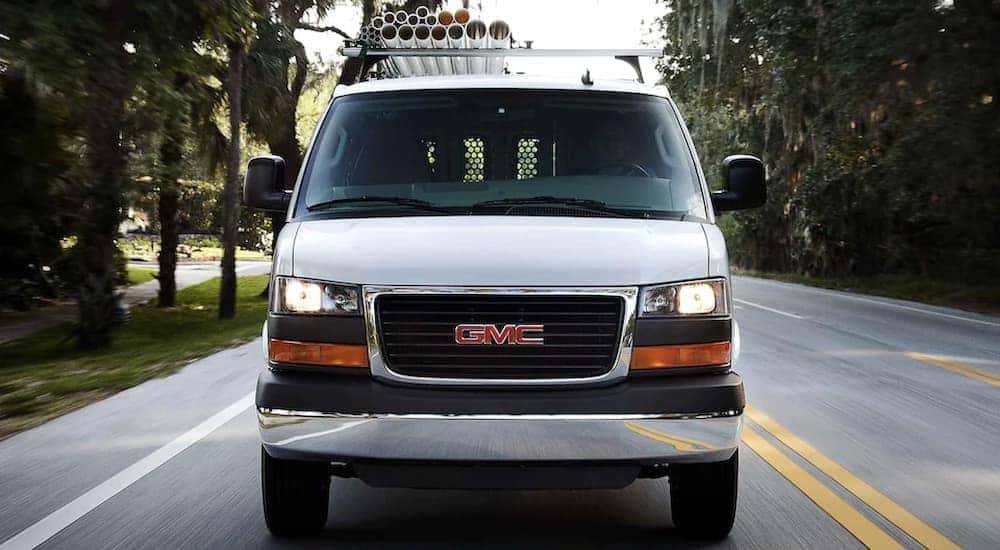 #5 – GMC Savana: A Classic Cargo Van
Though vehicles like the Savana are traditionally used as commercial cargo vehicles, that isn't all it can do. With so much space, and so much power due to its truck frame, it can not only tow up to 10,000 lbs, it can carry over 4,000 lbs of whatever you need to carry––lumber, furniture, or, if you're in the "van life" crowd, all your belongings. Many have taken to the Savana as a suitable van for camper conversions, which is why you might see fewer of these in used lots currently. If you can get your hands on one, the first thing you'll notice is the impressive amount of space. It can hold up to 15 passengers, or you can take the seats out and add in a kitchen, bathroom, and bedroom.
The Savana comes with either a gasoline engine or a diesel option, which is a great option to have for those doing long-distance travel. No matter where you're going or what you're doing, the Savana is capable of hauling everything you need, and you can bring along whoever you want for the ride. If you decide to get one built as a cargo van, you'll be happy to know that the Savana does have a few different configurations for the doors so that loading and unloading can be made easier.
GMC Builds Vehicles for All Your Tasks and Activities
No matter what you need in a used vehicle, GMC has something that will work well for you. If you're considering starting a traveling business, living on the road, growing your family, or just getting something a bit bigger so that everyone has a little more elbow room, there's a used GMC vehicle for you. While we've listed some of our favorites, there are plenty of other models that can also be customized to suit you specifically. GMC prides itself on producing large, comfortable, and reliable vehicles. If you visit our used GMC dealership, take one for a test drive, and you'll understand why these vehicles continue to be popular and well-loved new or used.